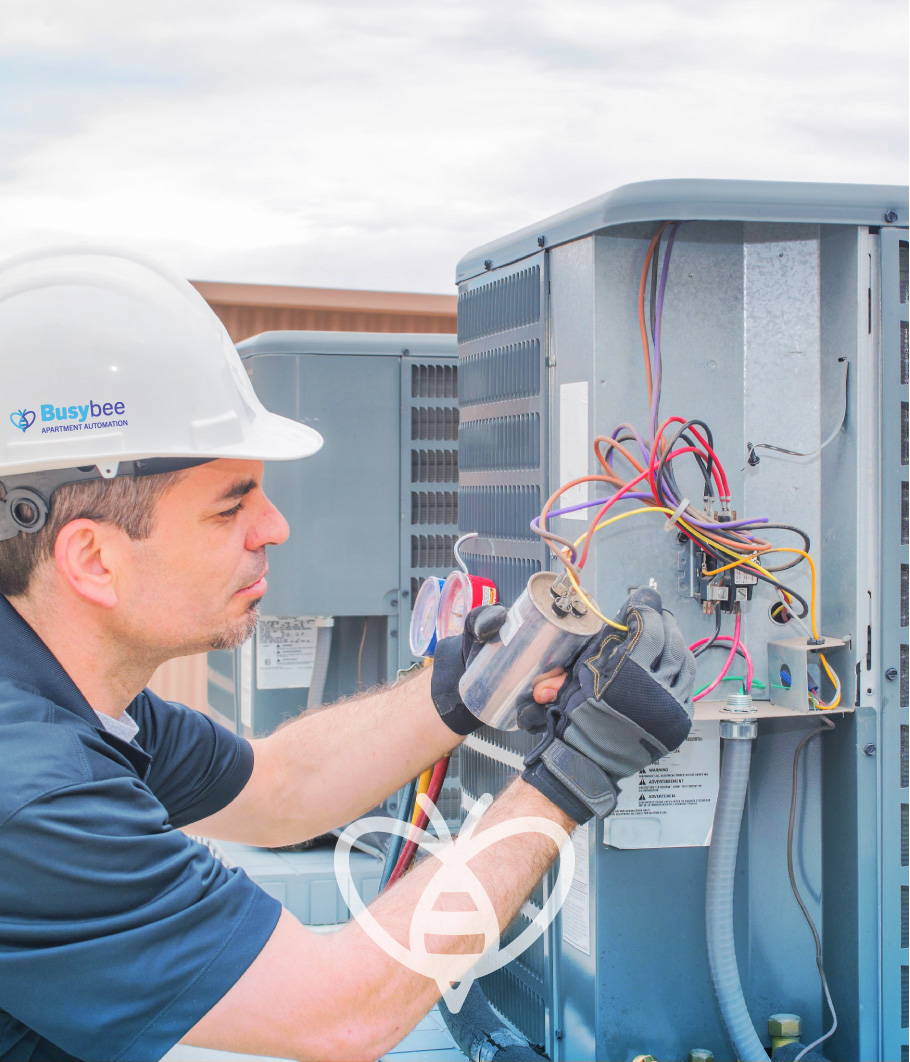 Prevent. Preset. Conserve.
Prevent costly HVAC repairs by anticipating unit breakdowns-repairs can be 3x more expensive than regular maintenance
Preset temperature thresholds by time of day and restrict contractors from adjusting thermostats-take control over your vacant apartments
View live HVAC unit run-time analytics and receive humidity level alerts-remotely adjust for optimal energy consumption

Using The Hive to manage your thermostats save your resident's money and increases maintenance operational efficiency. The Hive enables maintenance managers to be proactive by instantly monitoring HVAC efficiency. In-a-glance, they can view all HVAC units that exceed the average run-time of the property. The displayed view on our Busybee dashboard can be adjusted to show total cumulative runtime or average runtime per hour for easy to digest statistics. Residents will also be able to save 31% on their energy bill by presetting thermostat schedules instead of having a constant set point.