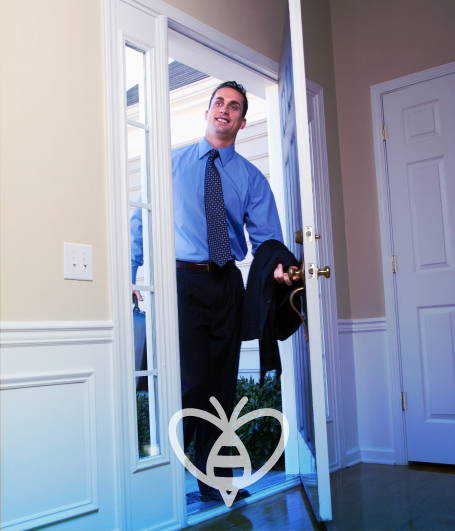 safety. Reassurance. Enhanced Lifestyle.
Turn on lights before walking into the apartment- Your residents will never enter a dark home again
Turn on lights during apartment tours for added safety- enabling confidence and peace of mind

Check the lights after a contractor leaves a vacant apartment-

Always be in the know and save energy

Check the Busybee dashboard at anytime, to manage your lights, at the click of a button. Our automated lighting technology allows property managers to make sure the lights are on when welcoming potential residents for a tour, or when welcoming new residents into their bright and inviting new home. Residents will never have to come home to a dark apartment again, they can use the Busybee App to have the lights on and ready whenever they arrive. Also use Busybee's automated lighting technology in vacant apartments to save energy consumption and support energy sustainability initiatives.