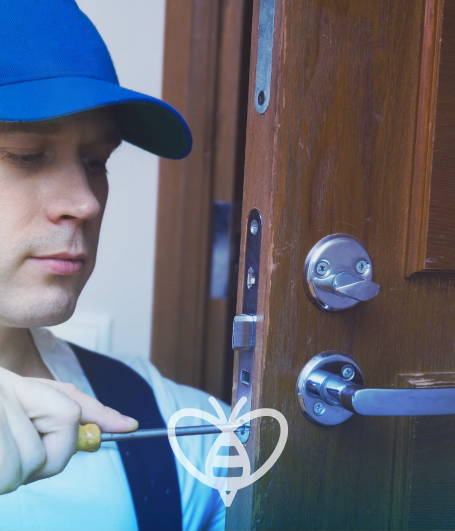 Easy Access. Enhanced Lifestyle. High-tech Satisfaction.
Lock and unlock doors when guests arrive and leave without getting up from the couch- providing the enhanced lifestyle and high-tech satisfaction your residents will want
Save thousands of dollars by drastically reducing lock replacements and lost keys- providing the cost savings that directly effect your property's NOI
Remotely unlock doors for self-guided tours- providing ease of access leasing teams will appreciate

Changing and replacing locks and keys every time a resident moves out can feel like a never-ending cycle and heavily impact your budget. With Busybee keyless entry, you can reduce costs that directly affect your property's NOI, and at the same time provide your teams and residents with the high-tech satisfaction they want.

Property Managers can change lock codes immediately no matter where they are, and set up temporary lock codes for unlimited access to certain apartments. When a resident moves out, your leasing team can instantly reset the access code on the unit and inform new residents of their new, unique access code. At Busybee, we strive to make your life simple and to save you money. With Keyless Entry we do just that!