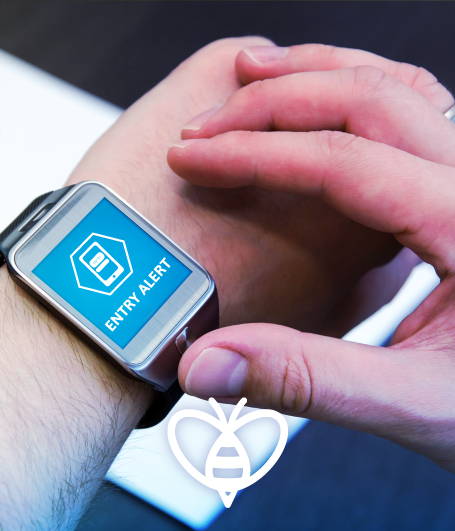 Reassurance. Confidence. Safety.
Residents receive notifications when entry doors are opened or closed- reassurance of always being connected
Leasing Teams will receive notifications when contractors/vendors enter and leave apartments- always be in the know
Residents can add additional contacts to receive personalized notifications- providing additional security to the things that matter most

With the Busybee door contacts your residents will receive real-time live alerts on their Busybee App when a door is opened and closed. Property Managers can use The Hive dashboard to access logs, to see summarized activities for each apartment. Residents can also install additional door contacts on other doors within their apartment, such as, medicine cabinets, interior doors, or jewelry boxes. Providing your residents with confidence and your leasing teams with convenient insights. Safety is always one of our top priorities and Busybee door contacts provide the alerts you need!